<!- mfunc search_box_nav ->
<!- /mfunc search_box_nav ->
MPA Vs MBA – What Are the Big Differences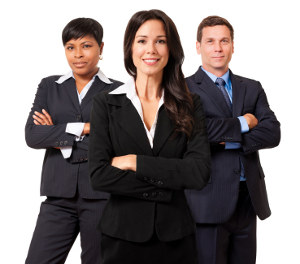 After you get your bachelor's degree, you will need to decide if you want to go to graduate school. One of the common decisions is whether to earn an MPA or an MBA. The MBA mostly focuses on developing your business administration and management skills. An MPA will focus more on public sector and nonprofit management and administration.
SEE ALSO: Online MPA Rankings
Generally, the MBA is going to be more for you if you are interested in modern business and the private sector. You will learn in your MBA program about marketing, finance, management and other related areas. You also can spend much of your time on accounting, sales and learning how to compete in competitive business areas.
<!- mfunc feat_school ->
<!- /mfunc feat_school ->
If you think a better career fit for you is working more in a public bureaucracy in a leadership role, you should think more of your MPA. Many nonprofit organizations also greatly value the MPA degree. It provides you with a broad set of skills that include management and financial skills, and also public policy, sociology and law. The MPA degree is not as common as the MBA, so jobs for MPA graduates will not be as contested as those for MBA graduates. If you think you are more interested in the public and nonprofit sectors, than an MPA may be a better choice for you.
If you are most interested in an MPA, you will want to find the best MPA program in your area, or consider an online MPA program. The best MPA programs are fully accredited by the National Association of Schools of Public Affairs and Administration. They will have entrance and credit requirements that are similar to MBA programs. Both programs are professional master's degrees, though an MPA is often offered by a policy, government or law school in a university.
The coursework in your MPA program will often cover public institutional values, administrative analysis, and theory of organizations. Courses also may cover law and public administration, service leadership and ethical theory. You also can choose several specialities within public administration, depending upon the school.
Many people who earn their MPA end up working as policy analysts, county officials, city managers and some type of bureaucratic manager. They also often work as managers of nonprofit organizations, including charities or activist organizations as managers of finance or operations. These MPA professionals play a major role in these operations working efficiently and effectively.
Some of the more common reasons that many people end up choosing an MPA over an MBA include:
Work in the nonprofit or government sector tends to be more unmeasurable. The goal of most nonprofits is to fulfill some type of social mission, as nonprofit organizations cannot distribute profits. A strong business is one that makes the most amount of money, whereas a strong nonprofit helps the most people, which is not as measurable. If you are more interested in nonmeasurables, then an MPA may be a better fit.

An MBA degree is more about studying the market, and an MPA is more about trying to study market failures. MBAs are brought in to make the company more money and there are a lot of rules about how to do this. An MPA is brought in to help lead the organization in making the world better. The MPA is not necessarily better. It just depends what your most important goals are.

The priorities of society seem to be evolving more towards social good and not just profits. There are more efforts today for corporations to take on social missions and to worry about social responsibility. Because more people are more worried about social good, you could find that having an MPA is a better fit for you.