<!- mfunc search_box_nav ->
<!- /mfunc search_box_nav ->
4 Reasons Why the MPA Degree Isn't Worthless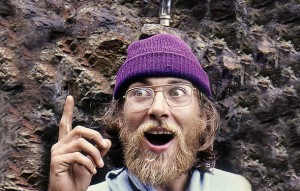 Though not widely known except in some circles, the MPA is a professional degree that is more than first meets the eye. Mistakenly seen by many as an academic graduate degree, it is actually one that is applied in professional work. The flexibility of the degree and its application to various opportunities in the global community of today and tomorrow adds greatly to its intrinsic value for an individual who wants to chart a unique professional experience, one that is both personally and financially rewarding.
<!- mfunc feat_school ->
<!- /mfunc feat_school ->
SEE ALSO: MPA Salary Outlook
The global marketplace requires professional managers, in both "for profit" and "non- profit" enterprises, to be aware of all aspect of traditional business practices such as accounting, personnel, marketing, etc. Today´s managers, and those of the future, will increasingly be challenged with other professional business aspects, including cultural considerations, linguistic skills, ethical concerns, and other business considerations in the evolving global marketplace.
The most important reasons that an MPA degree is highly valuable, and never worthless, include the following:
#1 Applicable For Profit and Nonprofit Enterprises
Course work typically covers the traditional management topics mentioned above with a focus on government and nonprofit organizations, and also public policy issues (e.g. economics, policy analysis, and issue-specific courses). While these aspects are critical for a non-profit enterprise, they are also increasingly becoming so for "for profit" companies in order to reach their objectives in expanding operations for global markets. So, you can be confident that your MPA degree can find you good employment in both the for profit and nonprofit sectors.
#2 Flexibility for Candidates
A political science degree would seem like a natural fit for the undergraduate desiring to pursue the MPA degree. However, a variety of undergraduate majors, such as economics, environmental affairs, foreign languages, biological sciences, sociology, religion, history, and math are just some that lend themselves to a path to the advanced MPA program. Whatever your background, you most likely can find a good fit in a public administration program.
The flexibility and variety of curriculums at schools that offer these programs allow for both those that have taken some quantitative courses (i.e. statistics, economics) before entering the program, and others that allow quantitative courses to be included in the course work in the graduate MPA program.
#3 Accreditation Increases Degree Value
The wide variety of programs has caused some to question whether employers trust the value of skills obtained in the MPA programs. In similar fashion, this question has arisen with the various MBA degree programs available from different schools.
The key for the MPA candidate is the same as the one for the MBA; carefully choosing a school with a program that has been recognized to provide rigorous course work and graduates alumnus that go on to find success in their chosen fields. Accreditation can be an important factor. The good news is that there are currently 170 NASPAA-accredited master's programs in the U.S., so there are plenty of good, accredited programs from which to choose.
#4 Good Planning Leads to a Great Career
Having a good idea about your future professional path with your MPA degree will really help you in choosing a school, minimizing education costs, and bettering your chances to find a more successful opportunity with your graduate degree. With all of the job demand out there, getting a good MPA career and salary is very doable with effective planning.
As in medicine, knowing your preferred area of practice or specialty when you start your graduate program is a real plus, although not a critical factor. As in medicine, the basic are mastered, and later continuing education can provide other opportunities as marketplace changes occur.
SEE ALSO: 17+ Most Lucrative MPA Careers Public Administration
Below are some examples of career opportunities opened by MPA/MPP graduates. The figures are for entry level positions. The salaries for these positions can vary, sometimes greatly, due to a number of factors that may include, but are not limited to, work experience, location, and sector.
Local Government Analyst: $26,000 – $45,000
Program Coordinator: $30,000 – $48,000
Program Assistant/Mgr.: $32,000 – $63,000
Policy Analyst: $40,000 – $68,000
Statistician: $46,000 – $65,000
Research Associate: $50,000 – $60,000
Marketing/PA Specialist: $66,000 – $85,000
City Mgr./Chief Adm. Officer: $101,000 – $108,000
As many new public administration professionals discover each year, there is no end of exciting career paths and solid salaries for those with an MPA degree.
SEE ALSO: Online MPA Degree Options
References: